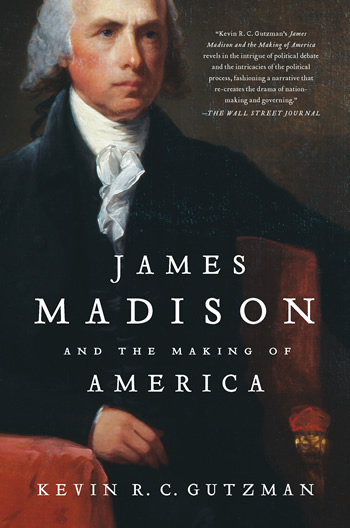 FEBRUARY 2012 HISTORY BOOK CLUB MAIN SELECTION
James Madison and the Making of America
"The serious reader who wants a detailed account of James Madison's long public career, drawn from primary sources, will find Kevin Gutzman's book deeply rewarding. The author's treatments of Virginia's ratification convention and the drafting of the Bill of Rights are particularly valuable." — Daniel Walker Howe, Pulitzer Prize–winning author of What Hath God Wrought: The Transformation of America, 1815–1848
"Kevin R.C. Gutzman's 'James Madison and the Making of America' revels in the intrigue of political debate and the intricacies of the political process, fashioning a narrative that re-creates the drama of nation-making and governing..." — The Wall Street Journal
"Authoritative account of the public career of James Madison (1751-1836).... A well-considered and -written biography of this gifted Founding Father's many contributions to the early republic." — Kirkus Reviews
Read More About the Book or Buy It Now from Amazon.com
Also available in hardcover.
LIBERTYCLASSROOM.COM IS ONLINE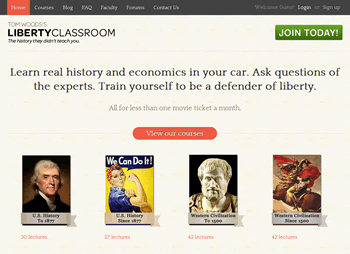 Learn real history and economics in your car. Ask questions of the experts. Train yourself to be a defender of liberty. All for less than one movie ticket a month. Visit libertyclassroom.com today!
Gutzman on C-SPAN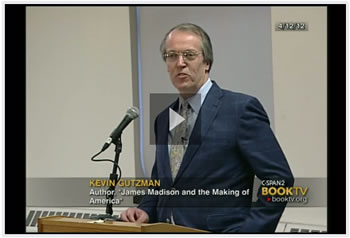 Kevin Gutzman on C-SPAN's Book TV discussing "James Madison and the American Ideal of Religious Liberty" (subject of the new Introduction to the paperback edition of James Madison and the Making of America).